Spanish, French, English, ESL, Swahili lessons, classes, and 1-on-1 tutoring.
We provide fun, meaningful, and expert lessons in Spanish, French,  English (ESL/TOEFL), and Swahili.   Need another language?  We also refer you to qualified tutors in any other language of your choice.
Unsure of your level?  We offer a FREE 15 MINUTE LEVEL TEST,  in person or over the phone.
We tutor children, adolescents, and adults at beginning, intermediate, and advanced levels, providing face-to-face and online classes.  Let us customize your private or group lessons emphasizing communication and language proficiency.  We also provide Test Prep for standardized tests (SAT, AP, and government language proficiency tests), academic support and study skills training.  Take advantage of our personalized immersion courses to jump start your learning and prepare you for foreign travel.
 Cultural Services – Holidays, Cooking, Wine, and Trip Planning      
Our cultural services include cultural-theme parties, cooking classes, food & wine tasting seminars, trip planning, and cultural awareness.  These services are provided either in English or in the target language as per client needs.
Translation, Interpretation, Writing and Editing Services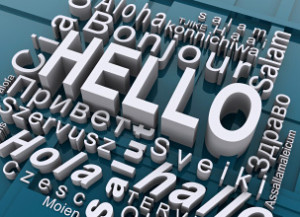 Accurate, Speedy and Reasonable, rates.  Simply send us along an example of your job for a quote.
Rates
All courses are customized as per each client's goals.   Our rates are extremely competitive with other comparable services in the area.  We offer per hour as well as package and monthly subscription pricing. Please contact us with your needs, and we will send you a quote.
Let's Talk!
We look forward to talking with you about how we may meet your language needs.
Email:  talk.town.cville@gmail.com        Phone: 434-293-3789 (leave a detailed message)
Address: 709 Belmont Ave., Charlottesville, VA 22902