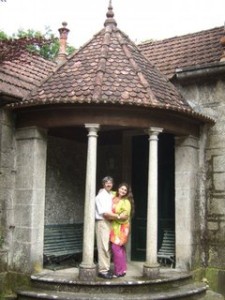 TALK OF THE TOWN Languages & Cultural Services is run by husband and wife team Kimber Hawkey and Charles Gendrot.  We offer the best choice in personalized language lessons, cooking & wine tasting classes, wine & food pairing, tours (local history, wineries, restaurants), school field trips, foreign travel trip planning and pre-trip preparation as well as services in writing/editing and translating/interpreting.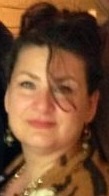 Kimber Hawkey is a committed and effective educator whose unique qualifications include over 20 years of international teaching experience in the USA, France, Spain, and Kenya. She has also traveled widely throughout Latin America and Europe.  She holds multiple degrees – a Masters in French Literature, a Masters in Teaching ESL, a Diploma in Teaching Foreign Languages,  a Diploma in Spanish Studies, and Translating/Interpreting Certificates.  Her talent in the kitchen comes first from her mother and then from years spent in home-kitchens around the world with her friends.
Charles Gendrot, himself a world traveler,  is a passionate and talented French winemaker. From the Bordeaux wine region, he has crafted wines for over a 100 chateaux in the world. He came to the USA to work for the premium wineries of Kendall Jackson Family Farms in Sonoma CA. He then came to VA where he made the rose' sparkling served to the Queen at the White House as well as the wine served at the Clinton wedding.
Frequently Asked Questions
Q. What advice do you have for a customer looking to hire a provider like you?
Language and culture learners need to find a teacher who not only has competent linguistic skills  but who truly feels and has lived the language. Additionally, while it is important that a teacher has  academic knowledge, it is even more important to be able to transmit that knowledge to the learner through active and meaningful interactions – conversations, activities, games, songs, cooking, and being able to recount cultural stories.
Q. If you were a customer, what do you wish you knew about your trade? Do you have any inside secrets to share?
The "insider secrets" to language learning are that a student needs:
1. the deep desire to learn,
2. the willingness to feel silly, frustrated, or confused, and
3. the time to spend studying outside of class.
If a student doesn't have these, then a student will struggle with becoming functional in a language (even if a teacher were to dance the can-can on the table!).
Q. Why does your work stand out from others who do what you do?
KIMBER:  As a highly-skilled educator, test prep tutor, cultural facilitator, and translator/interpreter. I have over 20 years of successful experience, including 2 Master's degrees. There are many qualities to my teaching that set me apart from others: my enthusiastic and engaging methods, my sense of humor, my ability to turn everything into a learning experience, my stories about my personal experiences throughout the world, and my custom teaching materials – games, songs, and mnemonic techniques.
My goal is to bring you to a place where you think and feel in your target language. I have traveled the world and love to share my knowledge of language, culture, and culinary delights with my clients.  All of this comes together to make your learning experience fun, meaningful, and memorable.
CHARLES:  I grew up in a wine-making family in Bordeaux, France.  As a wine consultant, I have over 25 years experience working in the field and ensuring the quality of wines and spirits from all over the world for some of the better-known import/export wine merchants such as Calvet, William Pitters, Marie Brizard, Barton & Guestier, Cordier, Ginestet, Nicolas Feuillate Champagnes, Cognacs and Pineaux Beaulon.
Q. What questions do customers most commonly ask you? What's your answer?
Clients always ask us why we haven't written a book about all of our international adventures. We always ask: "Do you know a publisher?!
Q. What do you like most about your job?
We love meeting people, getting to know their stories, and helping them attain their dreams of language proficiency and cultural awareness.
Q. Do you have a favorite story from your work? 
KIMBER:  One of my favorite stories is from when I was team teaching. The other teacher was teaching '-er' verbs that day, and she told me that when the students heard about "er" verbs, they said: " 'Kimber' is an '-er' verb for teaching enthusiastically!" Then, they all proceeded to conjugate my name in Spanish:
Kimbo (I teach enthusiastically)
Kimbes (You teach enthusiastically)
Kimbe (S/he teaches, you teach enthusiastically)
Kimbemos (We teach enthusiastically)
Kimbéis (You 'guys' teach enthusiastically)
Kimben (They, All of You teach enthusiastically)
CHARLES:  Making the sparkling wine that the Queen drank at the White House as well as the red wine served at the Chelsea Clinton Wedding always makes for a good story 🙂
Q. What do you wish customers knew about you or your profession?
We are  passionate about language learning and culture awareness as well as all of the facets of our business.  We strive to meet the needs of our clients and go beyond their expectations. Teaching and facilitating culture is not just what we, do, it's who we are.
Kimber is not only an expert teacher — she's a force of nature.  She will light up your day with her sense of fun, her laughter, and her engagement in your learning.
Henry McHenry
Kimber, is simply outstanding!!!  We have formally studied Spanish, French, German, and Mandarin Chinese in our lifetimes, involving nearly two dozen teachers, and she is, hands down, THE BEST!  She makes class FUN and INTERESTING, and she adapts her daily lesson plans to 'students' needs and interests…Her personal enthusiasm for languages makes us enthusiastic to learn them too!
Charley and Wendy Hart
Kimber is knowledgeable, charming and engaging. I enjoyed every lesson. She helped me prepare for my international aid work so that I could better serve my patients.
Katie Goddeau
Kimber was my instructor for a 40 hour immersion course in beginner Spanish. She was absolutely incredible, not only because of her knowledge of the language, but thanks to her passion for our class to learn and love what we were learning!  While having fun, we acquired a broad base of vocabulary and forms in Spanish so that I was proficient when I went to Mexico later that summer.   I could actually communicate with people! She was always available after-hours for help or questions, and most importantly, her personal investment came from that fact that she is one of those teachers who cares and loves what she does.  She really wants you to learn and love Spanish as much as she does.  !Con gustol
Katherine Martin
Sra. Hawkey has worked with my daughter who had been struggling because she was bumped up a level in Spanish.   As a parent of a child receiving her services, I have to say that.Sra. Hawkey is an amazing instructor.  My daughter  raves about how effective she is in bringng the language alive and in helping her learn exactly what she needs to know for her Spanish class this year.  Thanks to her, my daughter's grades changed to all A's..
Nora Brookfield
Kimber injects loads of energy into her classes, making them fun. There is lots of laughter and lots of talking. You work hard without realizing it. Even though our intensive, immersion class was four hours long, I left feeling energized, not exhausted. And I also found myself trying to think in Spanish the rest of the day.
Diane
I've memorized the song you taught us yesterday! i was singing it as i was falling asleep last night….I feel so proud, and I'm learning so much! Kasey
In my several forays into French I, you are by far the best teacher I have had.   Merci! Lynne H.
Kimber uses her own, custom, unique methods – this made my intro French very fun. Her approach is warm and good-humored.  Her funny and informal teaching style allows learning to take place in an enjoyable.  We sang jingles to reinforce what could have been otherwise boring grammar basics, practiced lip drills to overcome awkward vowel pronunciation, and even used her personal memorization tool that I'd never seen before. After two weeks of intro-French with Kimber,  I showed up to my Army French course at least a month ahead of my peers. Any student of French, Spanish, or English would benefit from her teaching. John
I highly recommend Kimber Hawkey who was my French Professor at PVCC in two beginning French courses (101 and 102). Previous to these courses, I had spoken Spanish and was quite anxious about being able to differentiate between the two different languages. Her demeanor is such that I was quickly put at ease in the classroom environment.  Indeed, her perfect level of fluency in the three languages also allowed her to easily explain and compare even complicated grammar topics.  She doesn't just stand at the blackboard. She engages students to participate. There are songs, group activities, skits, and food. She makes you feel as if you have been to Paris and back.  Even now, even though she is no longer a professor of mine, she will always write me in French, so I am actually still learning from her.
One of the best things about Ms. Hawkey as a teacher is that she truly loves the language and culture and is incredibly enthusiastic about teaching.  Her enthusiasm is infectious, and as a student, I could feel her passion for teaching.   She came into class everyday happy and prepared to conduct the lesson with pertinent activities back by solid knowledge.  What also made her classes so interesting was that she had personal stories from living in France to reflect what was in the textbook.   She doesn't only teach you the language; she is able to explain cultural realities both in depth and on a personal level.  Her personal experience with the people, the food, the wine, the geography brings life to the course and allows students to better understand the French culture.  In the end, students are motivated to travel in the Francophone world themselves.
Additionally, I would like to say that I have even used her language learning and study methods to excel in my other classes.  As a student who has been in many classrooms, Mme. Hawkey truly stands out amongst her peers.  In closing, I can honestly say that Mme. Hawkey is by far the best professor I have ever had the pleasure of learning from.
Heather
It is my pleasure to write a letter of recommendation and to extend strong support for Mrs. Kimber Hawkey. I have had the privilege to have Madame Hawkey as a French instructor at Piedmont Virginia Community College in Charlottesville, Virginia.  As a 2004 graduate of Tuskegee University and presently serving as an Executive Administrative Assistant at the University of Virginia for academic physicians and deans, I have had the opportunity to witness dynamic teachers and have found Madame Hawkey to be an exemplary teacher amongst them all.As an educator, her interactions with students are both compassionate and genuine.  Her international travels and work experiences provide her with a unique prospective as she recognizes students' individuality and remains effortlessly cognizant to cultural sensitivities.  My transition back into the classroom setting was one of ease as Madame Hawkey brings the art of engagement to the classroom were active learning is a key component.  It was clear during the first few weeks of class that she possessed a high level of dedication, creativity, and acumen.  She would enthusiastically offer her support and time when asked for after class assistance by her students.  Madame Hawkey maintained a level of efficiency that was fueled by her obvious work ethic and her professional concern for her students' progress. Leonette H.
As a professor, Mme. Hawkey is extremely organized and caring with regards to her students' learning goals.
Here are some helpful attributes of her class:
"Fiches de vocabulaire": she's developed her own system to maximize student mastery of vocabulary. This system involves repetition, writing, and consistent self-testing. She checks these self-tests as part of homework.  By the time the test rolls around, students have learned the vocabulary, rather painlessly, in my view.
She assigns note-taking and written exercises, both of which help codify and cement learning. This makes discussions and review more helpful, in that it allows her to concentrate on fine points of grammar in addition to the basics. She often knows the history or tradition behind certain words or phrases. This enhances meaning. Also, she often shares slang, favorite French expressions, or cultural idiosyncrasies.
Her Blackboard site offers a variety of links to online tools, photos, links to funny or serious videos.
However, the most effective element of the class is Mme. Hawkey herself.  She has a unique way of communicating her lessons.  In the first class, she brought to our attention the particular way the French "kiss the air," as they speak, and showed us online videos illustrating this.
Her presence in class is dynamic, energetic, and completely French. Her impeccable French flows from the moment the class starts until it ends. She constantly checks our learning to ensure that our comprehension is where it needs to be, and that no one is falling behind. She emphasizes the need to "think in French," and I really found that to be true.  By using her vocabulary method, completing the grammar exercises, and paying attention/participating in class, I really started to think in French.  She always encourages us to interpret our daily lives through "French-colored glasses" …in the grocery store, for example.  So, now I always repeat the French words for food to myself while shopping.
Outside of class, she is always there for students as well to suggest further ways to practice.   For example, she suggested helpful techniques, books, and conversation opportunities: she showed me French Netflix films, gave me a plethora of online practice sites, and invited me to her "Cercle de Crèpes" meetups to practice speaking.
It's obvious that she loves France and the French language; she also loves teaching and sharing this culture. She "positively infects" her students with this enthusiasm for "getting into the skin" of people from another culture. I feel more grounded in French culture and language than I ever thought I would after taking her class.
Betty Joyce Nash
Betty Joyce Nash
Our class came to the conclusion that KIMBER is an ER verb meaning "to TEACH ENTHUSIASTICALLY"!  So we conjugated her like the active verb that she is!
In Spanish:                                      In French:
yo KIMBO                                         je KIMBE
tu KIMBES                                        tu KIMBES
el/ella/usted KIMBE                        il/elle/on KIMBE
nosotros,as KIMBEMOS                nous KIMBONS
vosotros,as KIMBEIS                      vous KIMBEZ
ellos/ellas/ustedes KIMBEN         ils/elles/ KIMBENT
Joan J.
My experience with Kimber was a very positive one. Not only did she give in all in the classroom but well after class. I would receive emails at all hours of the night informing me of tutorial websites and sites of interest pertaining to class. Kimber is truly a 24/7 teacher. Her continuous enthusiasm inspired me to always push myself a little more. Teresa
I recommend Ms. Hawkey highly without hesitation.  She is an excellent teacher who is enthusiastic and engaging.  She brings very positive energy to her work and has a strong work ethic and admirable organizational skills.  Kimber worked with me on my decades old French before I lived in Paris for three months. I had never really spoken French, but had two years of college French and much anxiety. Kimber was fabulous – she was professional, fun to work with, effective and practical. She taught me to work with what I knew, several basic phrases which my menopausal mind could remember, and some very important cultural insights. My comfort level became high enough that I could speak freely and with a sense of humor. Her time with me enabled me to truly enjoy my time in Paris and to get around perfectly capably. Sonjia S.
Senora Kimber was a terrific teacher! Previously, I had always disliked Spanish classes in school but having it seem like a bunch of friends getting together and talking and working on learning new skills made learning Spanish much easier. She also suggested very valuable websites that made searching for words and verb conjugations simple.  Highly recommend her as a teacher! Norman D.